Forest School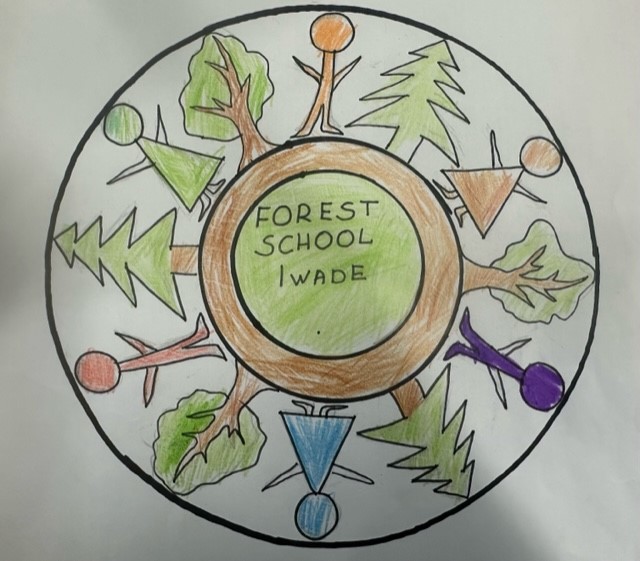 At Bourne Alliance, years 1, 3 and 5 will take part in 10 Forest School Sessions over the school year. The sessions will run over 2 terms. This will enable the children to experience the different seasons throughout the year. The Children at Bourne Alliance will attend a two-hour session either in the morning or in the afternoon. This allows all children in those year groups to take part and build on their Forest School Skills and knowledge as they progress up through the school.
We plan this current academic year (September 23 - September 24) to have the children as follows:
Term 1 - Year 3
Term 2 - Year 5
Term 3 - Year 3
Term 4 - Year 1
Term 5 - Year 5
Term 6 - Year 1
Forest School Timetables will be sent out to the parents the last week of the term before your child is due to start their Forest School Journey.
"Forest School is very three R's , It teaches us to Reduce, Reuse and Recycle' - Henry

"Forest School allows us to take adventures and try new things"

"Forest School is really fun"

"We wish we could do it every term"

"We got to make dens"

"We loved finding creatures, we even found a slowworm"

"We loved cooking Marshmallows on the campfire"

"When we shared moments outside it was like we were camping"

"This is the best day of my life"
"Can I stay?"

"I like the squelchy mud"

"I liked to make cafes"

"Forest School is so fun, I wish every school had one"

"The Best Ever"

"I like building ponds for tadpoles"

"Forest School is my favourite subject like maths"

"Forest School is amazing, and I love everything about it"

"I enjoyed digging in the mud at Forest School, it is the best"
What will the children learn?
Children attending Forest School will learn a variety of new skills including:
Knot Tying
Shelter and Den Building
Cooking on the campfire
Woodland Crafts
Whittling and other tool techniques like 'Sawing' 'Drilling' 'Splitting Wood' 'Carving'
Weaving
Climbing
Exploring
Pond Dipping
Building
Fire Lighting Techniques
Tree and Plant Identification
Story Telling
Safe Tool Use
Animal Tracks
Nature Games
How to grow vegetables ..
All about the environment and what we can do to protect our wildlife and surrounding areas.
The list is endless…
Donations..
In order for the children to participate in the above activities we rely on donations from the local community and public, If anyone would like to help our Forest School by donating any of the below items please feel free to email me on forest.school@ba-mat.org.uk
Thank you.
Items we will always be happy to accept :
Pallets (No painted pallets please)
Seeds, Plants and Plant Cuttings
Scaffolding Boards
Gardening Equipment and tools
Childrens and Adults Waterproofs (Hats / Gloves/ Scarves / Socks)
Cable Drums - All Sizes please
Flower Pots
Logs
Tree Stumps and Tree Branches
Garden Tables , Chairs and Sun Loungers
Milk Bottle Tops
Bark
Stones
Bricks
Garden Canes
We thank you all for your continued support.