DT
At Bourne Alliance, Design and Technology is an inspiring and practical subject that the children love to be engaged in. It is a subject that allows all children to build up their knowledge of many skills, as well as developing their understanding in the importance of the designing and evaluating process. The subject gives them a unique learning opportunity where they can experiment, discover and be creative with their own ideas. We aim to give the children an understanding on how technology works in their own lives.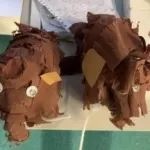 Our curriculum for Design and Technology ensures that the pupils:
Research, design and make products, prototypes using a variety of different materials that meet specific requirements.
Select and use a range of tools and equipment to perform practical tasks
Have an understanding of cooking and nutrition. To experience using basic utensils when cooking food as well as building up knowledge of a healthy diet.
Are engaged in textile and mechanical tasks.
Gain a knowledge of designers that is linked to the pupil's work
Design and technology is taught through our Discovery topics which give the children the opportunity to demonstrate practically the knowledge of what they have learnt and to display and produce this in their work with confidence.
To view the progression map for D.T please click the link below: