English
Reading at home
Reading is a vital skill and we encourage parents to join in the excitement of their children learning to read. We recommend reading little and often and setting aside a set time each day to complete this. Our expectation is for children to read at home a minimum of three times a week. This may be their class book, a book from home, a comic book, annual, magazine etc.
We encourage children to re-read a text in order to develop fluency and understanding. Research has shown that re-reading a favourite book can actually boost vocabulary by up to 40% and that this works best when the book is read aloud.
Reading to your child
Please continue to read to your child throughout their time at Primary school. Even older children benefit from having either a familiar, favourite story read again, or sharing something which is more challenging than they would read themselves.
Ways to help your child enjoy a book
Have a regular time for reading – perhaps when you get home from school or just before bed.
Begin with a book that your child has chosen. Children are more likely to read something that interests them.
Ensure that children's books are easy to access in different rooms around your house.
Encourage your child to pretend to 'read' a book before he or she can read words.
Visit the library as often as possible – take out CDs and DVDs as well as books.
Look for books on topics that you know your child is interested in – football, princesses, cars etc.
You may wish to use Audiobooks. Apps such as Audible are great and offer a huge amount of children's books.
Create opportunities to read and write beyond the pages of the book.
On car, bus, train journeys or while running errands, play word games that build language skills.
Watch some of the story telling videos on Youtube – there are many available for all age ranges. However, please do watch them right through first to check they are suitable, and as part of online safety.
Accelerated Reader
Accelerated Reader is a computer programme that helps our school to manage and monitor children's independent reading.
Children using AR choose their own book from a range of thousands of published titles. AR helps children to choose books at an appropriate readability level that are challenging without being frustrating so that your child can experience success.
Children will complete a Star Test every other term which will provide them with a ZPD range of books to choose from. Each time a child completes their Accelerated Reader book, they will be given the opportunity to take a quiz on either an iPad, laptop or kindle, to check their understanding of what they have read. Children are awarded points for correct answers. Each term, children are set a target of points to try and reach.
To access Accelerated Reader Home Connect please click here and track your child's reading progress from home. Children use this assessment system as they develop into KS1. Please speak to your child's teacher for further information.
Reading rewards
Each term, all children who meet their Accelerated Reader target are placed into a prize draw. One winner per community is drawn out and taken on a trip to Waterstones at Bluewater, where they will be able to select a book of their choice.
As well as this, each day a child reads at home, they are provided with a raffle ticket in class the following school day. At the end of each term, a winner is drawn out per class. These winners are then able to select a brand-new book to take home from our Reading Rewards bookshelf.
Handwriting
At our Trust, we teach continuous cursive handwriting. This approach will begin in Reception and continue throughout pupils' time at our schools.
Before cursive handwriting can be taught, children participate in activities involving gross and fine motor skills. Children begin their cursive handwriting journey with handwriting patterns which lead into continuous cursive letter formation.
Continuous cursive handwriting supports children's letter formation; teaches children to write words as continuous flowing movements; and increases writing speed/fluency. Also, legible, cursive handwriting is a key factor in children achieving 'age expected' at the end of Key Stage 2.
With the support of the Letter-Join programme, we strive for all children to become fluent, continuous cursive writers during their time at our Trust.
***Letter-Join website, letter/pattern formation posters, colouring patterns, writing examples***
Letter-Join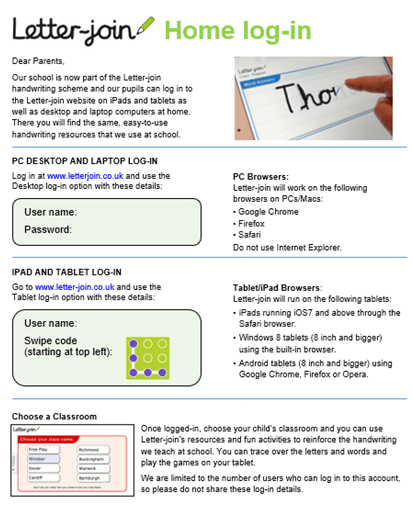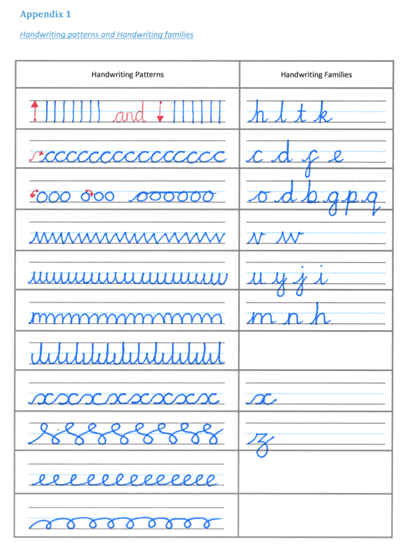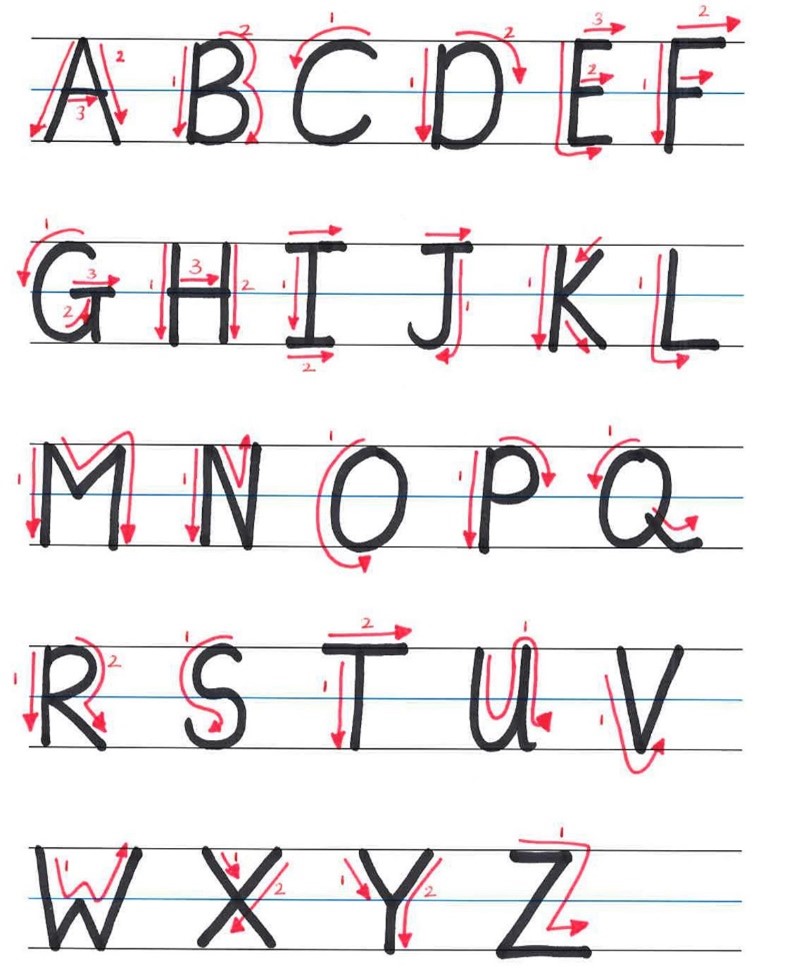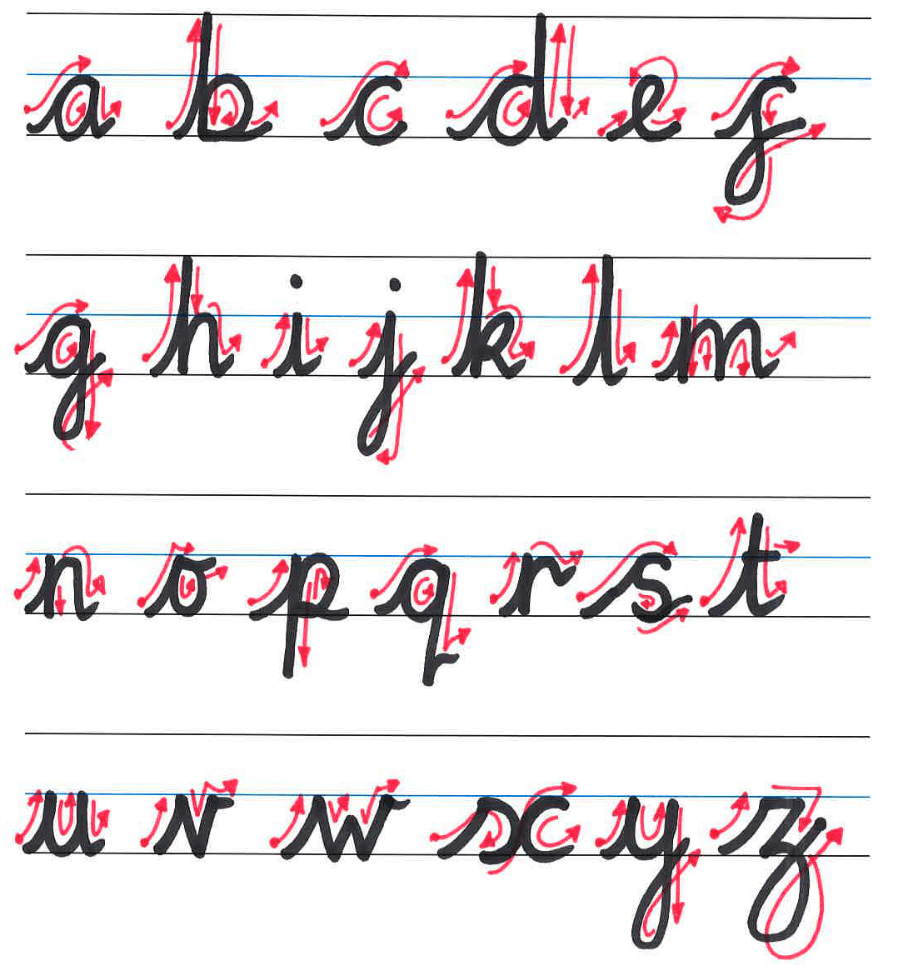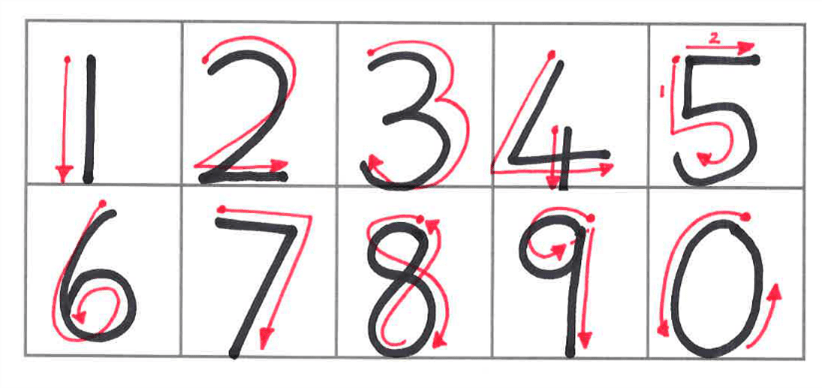 Coloring with Handwriting Patterns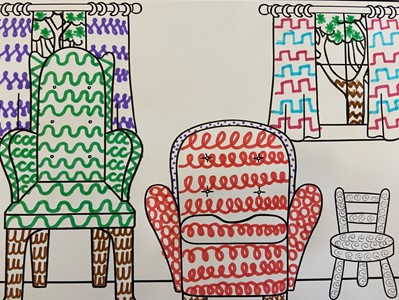 Handwriting Examples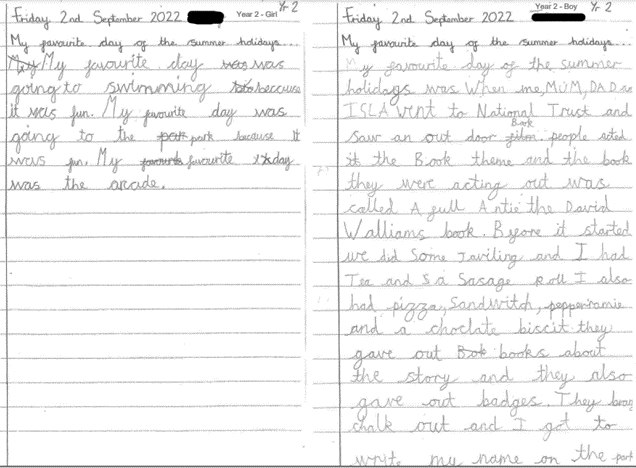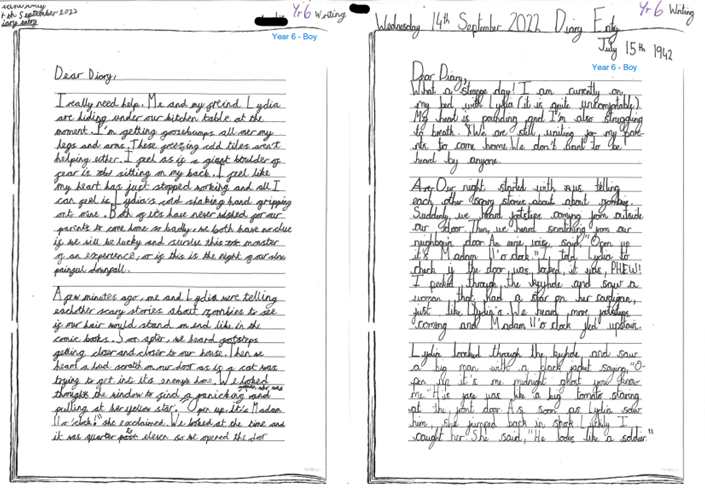 Writing
Our aim at Bourne Alliance is to develop a culture where our children love writing. We do this through a carefully planned range of exciting cross-curricular opportunities and genres, designed to enthuse and inspire even the most reluctant writers.
Our children write for a range of purposes and audiences, in a variety of roles and from different points of view. Across each year group, writing is prompted using stimuli which may include quality texts and books, film, TV and music. We want our children to be passionate about writing so providing an exciting start point is key to this. Choices are made to reflect our students' interests and to encourage thought-provoking debate. We want our children to understand the wider world and to have opinions.
Our children are presented with a variety of writing opportunities, some of which will be independent to allow for freedom of expression and the chance to 'just write'. When working on more substantial writing projects, our pupils are encouraged to view writing as a process (which requires drafting and editing) to produce a final text that they can be proud of. The end pieces of such projects are celebrated within the class and across the wider school. We have even had some of our pupils' writing published in a local newspaper!
At Iwade and Bobbing Schools, we want every child to be given every opportunity to grow up with a genuine love for writing, that will stay with them during further education and beyond.
Useful websites to support writing at home
Spelling
Along with other areas of the curriculum, we have decided to implement a mastery approach to spelling. Previously, we had taught by spelling rules. However, this method carries a high cognitive load due to the vast number of facts you have to remember and be able to apply correctly. Spelling lessons need to be based on the same principles; the less you give the children to remember, the more likely they are to remember it. Based on research, we have decided to adopt a phonics-based spelling approach which embeds and continues the phonics-based learning from KS1.
Punctuation and Grammar (PAG)
The grammar of our first language is learnt naturally and implicitly through interactions with other speakers and from reading. Explicit knowledge of grammar is, however, very important, as it gives us more conscious control and choice in our language. Building this knowledge is best achieved through a focus on grammar within the teaching of reading, writing and speaking.
Punctuation is important because it can change the meaning of a sentence greatly. We all need to use Standard English grammar to communicate effectively. Using incorrect punctuation, grammar and spelling can change the meaning of sentences, whether spoken or written.
Our pupils need to grasp the meaning of grammatical terms such as noun, verb, prefix, pronoun and adverb. They will learn the difference between clauses and phrases, and be able to identify Standard English ('I did my homework' as opposed to 'I done my homework' and 'We were feeling happy' as opposed to 'We was feeling happy'). We understand that most parents will be unfamiliar with these terms (as they weren't explicitly taught this way when we were at school), this is the link to the Government glossary https://assets.publishing.service.gov.uk/government/uploads/system/uploads/attachment_data/file/244216/English_Glossary.pdf
Children need to use accurate PAG to achieve the writing objectives on the curriculum in all years. The assessment of writing for SATs is now based heavily on the correct inclusion of PAG objectives in children's writing.
Punctuation and Grammar are taught throughout the school in both explicit sessions and to compliment a particular writing focus. At the end of each Key Stage, in years 2 and 6, children sit a formal PAG test.
The following websites have some useful online resources you can use to support your child at home:
https://www.grammar-monster.com/grammar_terms_and_definitions.htm# has grammar definitions and practice tests
Topmarks site has a spelling and grammar section, as well as other subjects: https://www.topmarks.co.uk/english-games/7-11-years/spelling-and-grammar